National Weather Service Alerts for Newport County, RI

Welcome to the Town of Little Compton Fire Department. The purpose of this web site is to provide you with general information about our department; provide you with specific information about current issue affecting you and your family; update you about our latest incidents and events; and, give you an opportunity to contact us with any questions or comments you may have.
Our site is not only designed to offer you interesting and educational information, but also to reflect the tremendous pride and spirit within our department. We maintain a great respect for our history, and a strong sense of duty towards excellent performance in the present, and we look forward to meeting the challenges of the future. The Little Compton Fire Department is committed to delivering the highest quality of service to the Town of Little Compton in the most effective, efficient, safest, and professional way possible. The fire department provides services in fire suppression, rescue, fire prevention, fire inspection, emergency medical services, ocean rescues and disaster mitigation to list a few.
Our greatest resource, by far, are the 9 dedicated firefighters that currently make up this great department. The firefighters are committed to protecting the Town of Little Compton 24 hours a day, 365 days a year. The department has one station which houses 5 different pieces of up-to-date, well maintained fire apparatus.
Whether you are a seeking specific information or just browsing, whether you are a concerned citizen of our community, or simply a curious fire buff; we trust you will find this web site helpful and informative. We welcome your questions or comments.
Best regards,
Richard G. Petrin
Chief of Department
Can The Fire Truck Fit Down Your Driveway??

LCFD6, May 09

In the event of an emergency. Can emergency vehicles make it to you quickly? Having your house number displayed and visible in both directions and making sure there is adequate clearance for emergency vehicles greatly improved response times. Every second counts. ... (Full Story & Photos)

Motor Vehicle Accident - Old Stone Church

LCFD6, April 18

On Monday April 18th, LCFD responded to Old Stone Church Rd for a motor vehicle accident. Crews arrived on scene to find a single car accident. The vehicle struck a tree after attempting to avoid a deer in the roadway. The vehicle operator declined medical transport.... (Full Story & Photos)

Motor Vehicle Accident - West Main Rd

LCFD6, April 07

On Thursday April 7th, LCFD responded to West Main Rd for a motor vehicle accident. Crews arrived on scene to find a single car accident. The car struck a utility pole, breaking the pole and came to rest on a stone wall. The patient was transported to an area hospital with minor injuries. ... (Full Story & Photos)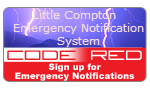 Your feedback is important to us! Feel free to sign the guestbook.