Welcome to the Town of Little Compton Fire Department. The purpose of this web site is to provide you with general information about our department; provide you with specific information about current issue affecting you and your family; update you about our latest incidents and events; and, give you an opportunity to contact us with any questions or comments you may have.
Our site is not only designed to offer you interesting and educational information, but also to reflect the tremendous pride and spirit within our department. We maintain a great respect for our history, and a strong sense of duty towards excellent performance in the present, and we look forward to meeting the challenges of the future. The Little Compton Fire Department is committed to delivering the highest quality of service to the Town of Little Compton in the most effective, efficient, safest, and professional way possible. The fire department provides services in fire suppression, rescue, fire prevention, fire inspection, emergency medical services, ocean rescues and disaster mitigation to list a few.
Our greatest resource, by far, are the 8 dedicated firefighters that currently make up this great department. The firefighters are committed to protecting the Town of Little Compton 24 hours a day, 365 days a year. The department has one station which houses 5 different pieces of up-to-date, well maintained fire apparatus.
Whether you are a seeking specific information or just browsing, whether you are a concerned citizen of our community, or simply a curious fire buff; we trust you will find this web site helpful and informative. We welcome your questions or comments.
Best regards,
Richard G. Petrin
Chief of Department
Generator Safety tips - Take it Outside

LCFDL3, November 16

Since we are in the middle of Hurricane season in our area and we've had a few power outages already, that have required some to pull of their generators. We'd like to share some safety tips for generators. Watch the videos below. ... (Full Story)




COVID Vaccine Clinic - Saturday 10/30 - Wilbur School

LCFDL3, October 25

Little Compton EMA in conjunction with LCFD will be running a COVID vaccine clinic at Wilbur McMahon School this Saturday, 10/30. We will be administering the Pfizer AND Moderna vaccines for this Clinic. Please click the link below to sign up. We will be posting soon about a Vaccine clinic for the 5 - 11 year old age group in the near future. There will also be another clinic towards the end of November.... (Full Story & Photos)


Learn the Sounds of Fire Safety! - Fire Prevention Week 202

LCFDL3, October 07

Smoke Alarms and CO detectors save lives and property!

This year's Fire Prevention Week campaign, "Learn the Sounds of Fire Safety!" works to educate everyone about the different sounds the smoke and carbon monoxide alarms make. Knowing what to do when an alarm sounds will keep you and your family safe. When an alarm makes noises – a beeping sound or a chirping sound – you must take action.


Below ... (Full Story & Photos)


Rescue Swimmer Training & LC Coastline Boat Training

LCFDL3, September 24

It was a busy week for LCFD. Firefighter Bednarz and Lt Teixeira spent the week in Charlestown, RI, training to become the Departments first Certified Rescue Swimmers. It was a physically demanding week getting tossed around in the waves and getting pulled around by the fast currents in the Charlestown Breachway. The class learned different water entry and various water rescue techniques. While they ... (Full Story & Photos)

Motor Vehicle Accident - Colebrook Rd @ Old Orchard Farm

LCFDL3, August 12

Earlier today, LCFD responded to Colebrook Rd for a Motor Vehicle Accident. The vehicle struck the guard rail near Old Orchard Farm. Traffic was diverted from the area for a short period of time. No injuries were sustained from the accident. LCPD responded to numerous other minor accidents today as well. Be safe!... (Full Story & Photos)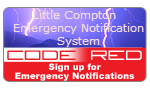 Your feedback is important to us! Feel free to sign the guestbook.