National Weather Service Alerts for Newport County, RI

Welcome to the Town of Little Compton Fire Department. The purpose of this web site is to provide you with general information about our department; provide you with specific information about current issue affecting you and your family; update you about our latest incidents and events; and, give you an opportunity to contact us with any questions or comments you may have.
Our site is not only designed to offer you interesting and educational information, but also to reflect the tremendous pride and spirit within our department. We maintain a great respect for our history, and a strong sense of duty towards excellent performance in the present, and we look forward to meeting the challenges of the future. The Little Compton Fire Department is committed to delivering the highest quality of service to the Town of Little Compton in the most effective, efficient, safest, and professional way possible. The fire department provides services in fire suppression, rescue, fire prevention, fire inspection, emergency medical services, ocean rescues and disaster mitigation to list a few.
Our greatest resource, by far, are the 9 dedicated firefighters that currently make up this great department. The firefighters are committed to protecting the Town of Little Compton 24 hours a day, 365 days a year. The department has one station which houses 5 different pieces of up-to-date, well maintained fire apparatus.
Whether you are a seeking specific information or just browsing, whether you are a concerned citizen of our community, or simply a curious fire buff; we trust you will find this web site helpful and informative. We welcome your questions or comments.
Best regards,
Richard G. Petrin
Chief of Department
FEMA Residential Fire safety webinar

LCFDL3, January 18

We encourage you to take attend this webinar hosted by FEMA.

FEMA is hosting a webinar on residential fire safety and life saving strategies. It is intended for the general public and is being presented in the aftermath of the two large loss of life fires in Philadelphia and New York City.

Click the link below for more information and to register for the webinar.
... (Full Story)




Record Call Volume for 2021

LCFDL3, January 05

For the first time in the history of the Little Compton Fire Department we have broken 1000 calls, tallying 1057 calls for service. While this is not a feat to brag about, this is significant for a small department like ours. Our community is aging, and the call volume typically will increase year after year.

We recently were able to increase our staffing by adding 1 Firefighter to a Monday - Friday ... (Full Story & Photos)

Train... Train... Train!

LCFDL3, December 22

A little over a month ago we welcomed aboard a Probationary Firefighter, PFF Pierce. Along with a new Firefighter comes lots of training. Its been a busy few weeks at the station, getting in as much as we can. We've had a enough good days to get out and visit a few of our drafting sites to practice our drafting skills. Daily ambulance checks and going over calls helps keep everyone's knowledge up ... (Full Story & Photos)

Generator Safety tips - Take it Outside

LCFDL3, November 16

Since we are in the middle of Hurricane season in our area and we've had a few power outages already, that have required some to pull of their generators. We'd like to share some safety tips for generators. Watch the videos below. ... (Full Story)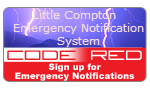 Your feedback is important to us! Feel free to sign the guestbook.