Welcome to the Town of Little Compton Fire Department. The purpose of this web site is to provide you with general information about our department; provide you with specific information about current issue affecting you and your family; update you about our latest incidents and events; and, give you an opportunity to contact us with any questions or comments you may have.
Our site is not only designed to offer you interesting and educational information, but also to reflect the tremendous pride and spirit within our department. We maintain a great respect for our history, and a strong sense of duty towards excellent performance in the present, and we look forward to meeting the challenges of the future. The Little Compton Fire Department is committed to delivering the highest quality of service to the Town of Little Compton in the most effective, efficient, safest, and professional way possible. The fire department provides services in fire suppression, rescue, fire prevention, fire inspection, emergency medical services, ocean rescues and disaster mitigation to list a few.
Our greatest resource, by far, are the 8 dedicated firefighters that currently make up this great department. The firefighters are committed to protecting the Town of Little Compton 24 hours a day, 365 days a year. The department has one station which houses 5 different pieces of up-to-date, well maintained fire apparatus.
Whether you are a seeking specific information or just browsing, whether you are a concerned citizen of our community, or simply a curious fire buff; we trust you will find this web site helpful and informative. We welcome your questions or comments.
Best regards,
Richard G. Petrin
Chief of Department
Thanksgiving Safety Tips

LCFDL3, November 23

We hope everyone has a happy and healthy Thanksgiving. We'd like to share some safety tips for this up coming holiday season.

Top 10 safety tips

- Stay in the kitchen when you are cooking on the stove top so you can keep an eye on the food.
- Stay in the home when cooking your turkey, and check on it frequently.
- Keep children away from the stove. The stove will be hot and kids should stay three ... (Full Story & Photos)

Structure Fire - Tompkins Lane

LCFD7, November 12

Shortly after 3:00, LCFD was dispatched to a residence on Tompkins Lane for a smoke condition in the house. Upon arriving on scene a full response was requested for a structure fire. Mutual Aid and the Tanker Taskforce was activated with companies responding from Tiverton, Westport, Portsmouth, Middletown and Warren FDs. Heavy fire was showing in the rear of the residence. A quick attack knocked down ... (Full Story & Photos)

New Lieutenant Announced!

LCFD10, November 10

LCFD is proud to announce that Firefighter/ Paramedic Justin Teixeira has been promoted to the rank of Lieutenant. Justin has a long history of public service and has been a member of LCFD since 2016. In those years, he has been recognized as firefighter of the year, and has received numerous accommodations for his actions and service to the Town of Little Compton. Congratulations brother! ... (Full Story)




USGS, Earthquake centered in Buzzards Bay/South Coast Massachusetts area

LCFD7, November 08

Early this morning, you make have felt a little shake or heard a rumble. No, that wasn't the results of Vavo's Chourico and Peppers for dinner last night! Yes, that was an earthquake. The USGS website show's that is was centered in Buzzards Bay, just Southeast of the New Bedford shoreline.

Below are the links for the USGS report for this mornings event and a link for Earthquake readiness.... (Full Story & Photos)

Daylight Savings PSA

LCFD10, October 30

Daylight Savings Day is scheduled for this Sunday November 1, 2020! Hard to believe it is already time to fall back! Daylight Savings is when we recommend testing/ changing your smoke and CO detectors! Here are some additional tips to ensure your family stays safe!

1.) Change the batteries of your smoke/CO detectors, we recommend replacing batteries twice a year. ( if your detectors do not have an ... (Full Story & Photos)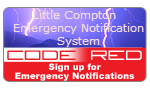 Your feedback is important to us! Feel free to sign the guestbook.