National Weather Service Alerts for Newport County, RI

Welcome to the Town of Little Compton Fire Department. The purpose of this web site is to provide you with general information about our department; provide you with specific information about current issue affecting you and your family; update you about our latest incidents and events; and, give you an opportunity to contact us with any questions or comments you may have.
Our site is not only designed to offer you interesting and educational information, but also to reflect the tremendous pride and spirit within our department. We maintain a great respect for our history, and a strong sense of duty towards excellent performance in the present, and we look forward to meeting the challenges of the future. The Little Compton Fire Department is committed to delivering the highest quality of service to the Town of Little Compton in the most effective, efficient, safest, and professional way possible. The fire department provides services in fire suppression, rescue, fire prevention, fire inspection, emergency medical services, ocean rescues and disaster mitigation to list a few.
Our greatest resource, by far, are the 8 dedicated firefighters that currently make up this great department. The firefighters are committed to protecting the Town of Little Compton 24 hours a day, 365 days a year. The department has one station which houses 5 different pieces of up-to-date, well maintained fire apparatus.
Whether you are a seeking specific information or just browsing, whether you are a concerned citizen of our community, or simply a curious fire buff; we trust you will find this web site helpful and informative. We welcome your questions or comments.
Best regards,
Richard G. Petrin
Chief of Department
COVID-19 Vaccine POD (Point of Distribution) INFO

LCFDL3, February 11

As many may have heard, LCFD and LC EMA (Emergency Management Agency), will be working with Tiverton Fire Dept & Tiverton EMA to administer vaccines to the public. Today we spent time organizing supplies and equipment for the POD. Starting Thursday, 2/18, we will begin administering vaccines to the general public 75 and older. The State, through the Federal government, has allotted 20 vaccines doses ... (Full Story & Photos)

Motor Vehicle Accident - Colebrook Rd

LCFDL3, February 09

Around 7pm last night we responded to Colebrook Rd in the area of 184 for a motor vehicle accident, single car roll over. Crews arrived on scene to find a sedan rolled over on its side on the side of the road. The car was occupied with a driver and a front seat passenger. The crew was able to cut the roof away and extricate the two patients. Due to the nature of the accident both parties were transported ... (Full Story & Photos)

MVA - Long Highway at Tomkins Lane

LCFDL3, February 02

We responded to an early morning accident due to the road conditions. It was a single car vs pole, thankfully the driver, the sole occupant, was not injured. Please use caution on the roads during inclement weather. ... (Full Story & Photos)

Ice Rescue Training

LCFDL3, February 01

You can't pass up a perfect snow day! LCFD got out on the ice today to train. We went through evolutions of playing victim in the balmy water of Tunipis Pond. Our first victim was none other than the Chief himself! Just give him a cigar and he would have floated there for a while!

The ice there is not safe to walk on please do not head out on the ice there or at any body of water without checking. ... (Full Story & Photos)

Shed Fire - Ocean Drive

LCFDL3, January 25

Around 9:30 PM last night, crews were dispatched to Ocean Drive for a possible fire. Upon arrival crews found extensive fire to a shed. With great chance of potential for extension to the house due to proximity of the structure. The crew was able to rapidly deploy a line and extinguish the fire. The fire was caused by ash and embers disposed outside on a windy night near a fuel load (shed, and a pile ... (Full Story & Photos)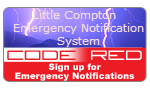 Your feedback is important to us! Feel free to sign the guestbook.